Walking is the most natural way to lose weight and to discover a lifestyle that brings benefits to the whole body.
WALKING OR RUNNING UPHILL, IT'S GOOD TO KNOW...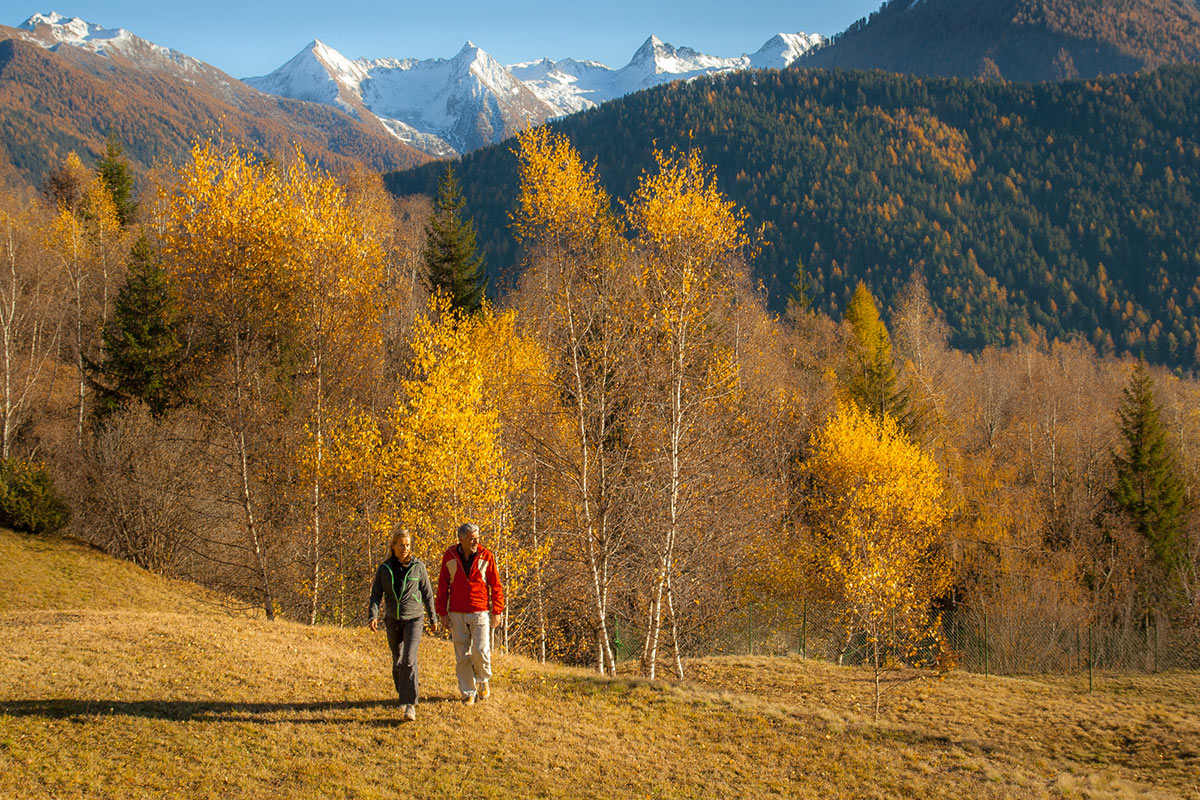 Start gradually, walking on the flat for some minutes and then dosing your strength and rhythm based on varying inclines so that you're walking or running with a constant effort and your muscles under control.
For long walks, the rhythm is right if you can still speak normally without getting out of breath.
The descent, for those less fit or over-weight, should be addressed with caution.
Before descending, recover your energy, drink and eat something. For the downhill, use trekking poles and take short steps, your chest downwards and eyes on the ground.
To improve your shape, walk two or three times a week at a speed of 4-6 km/h on the flat or a moderate incline for at least half an hour. In an hour, you will consume around 300 Kcal.. In an hour, you will consume around 300 Kcal.
Planning your excursion with the estimated arrival time and a knowledge of the location – an outing of one or three hours is profoundly different, as are energy and equipment needs..
A GPS or a smartwatch is always useful off the beaten track. *Remember that often mobile phones can't receive a signal in the mountains or woods.
A fit hiker travels faster, produces more heat and is less exposed to the risk of rapid weather changes.
The ability to move quickly away from rapid weather changes and their consequences is critical.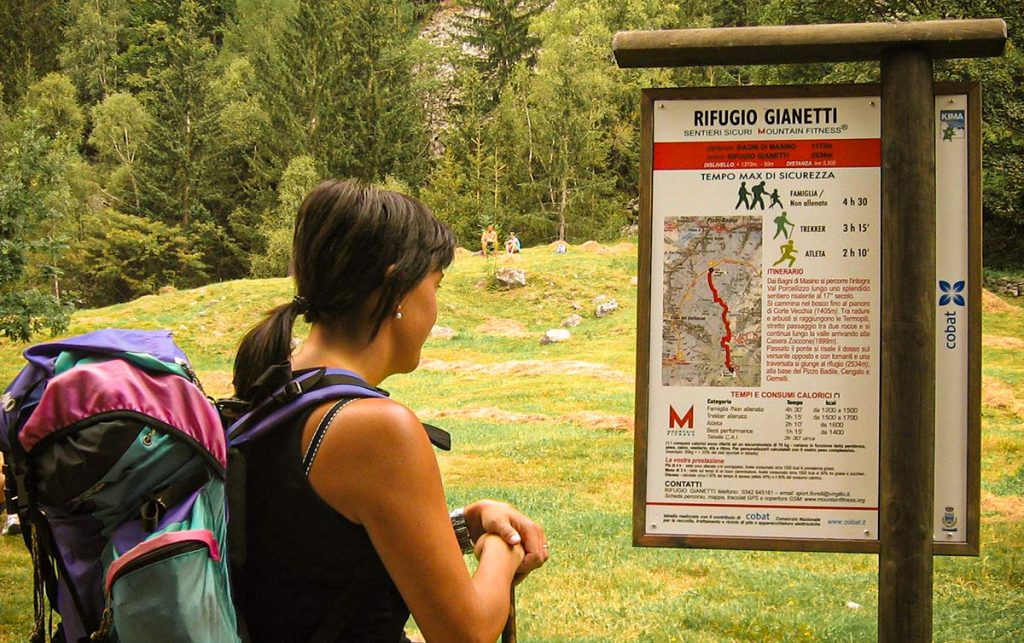 In today's society, ever more focussed on wellbeing, fitness and nature, mountains represent an infinite resource for everybody's health. Free!
Research demonstrates that mountains offer an effective antistress therapy and that there are no containdications for the elderly, those suffering from asthma, diabetes or heart problems. In other words, it's an activity good for everyone and all ages. Today, obesity is a global problem. Did you know that hiking uphill burns 10 times more calories than the same exercise on the flat? The advantages are more than obvious.
With the brochure or GPS in hand, hiking on Mountain Fitness® Trails are a valid means to weight loss and a healthy way to stay young in a natural environment.
If you suffer from cardio-respiratory, biomechanical or other pathologies, a medical visit is advisable to establish the maximum work load you are able to bear. In general, physical activity is rarely advised against, rather it will improve the situation but needs to be approached gradually.
For those with instability in the ankle joints, a compression support is advisable to avoid sprains. If you're overweight, be careful on the downhill and use trekking poles. Travel light. Bulky or heavy backpacks are a handicap to movement – ration your food and clothing but without exaggerating.
Check out how Mountain Fitness® can help your health with the Mountain Fitness® Trails brochure.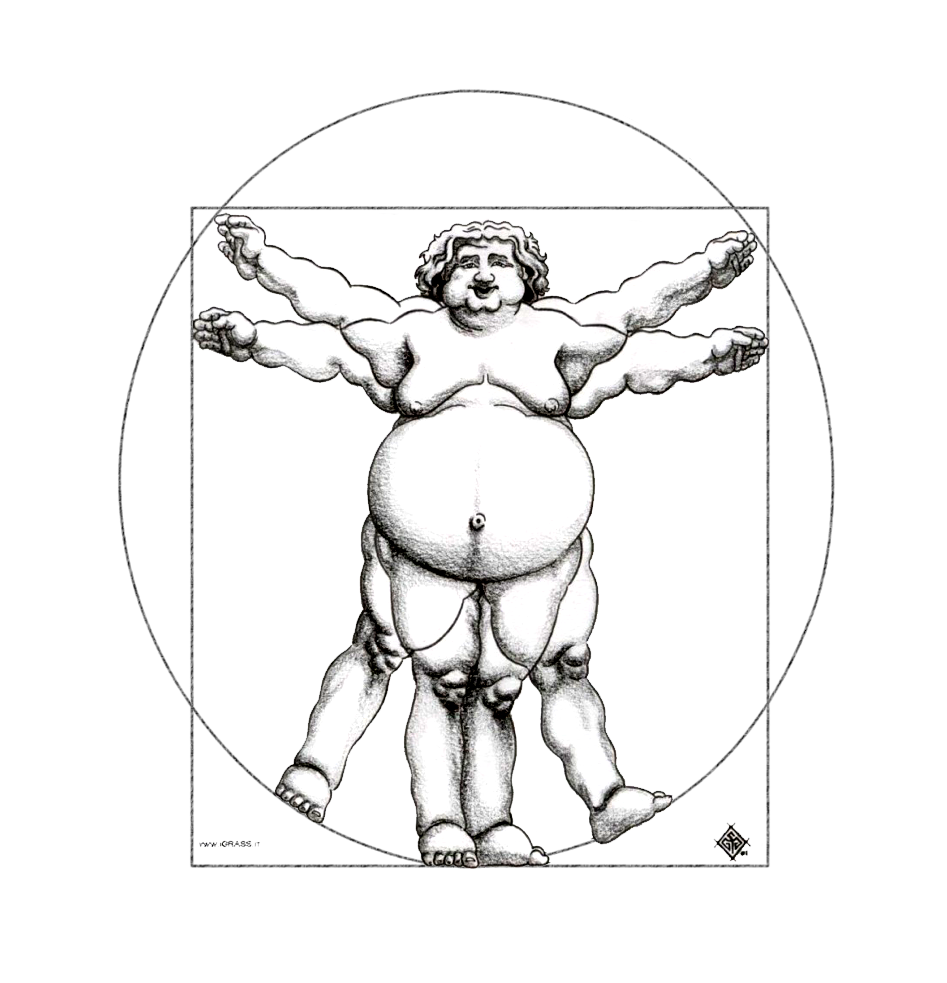 Travel light. Bulky or heavy backpacks are a handicap to movement – ration your food and clothing but without exaggerating. In the mountains, travelling light helps movement. Speed means safety.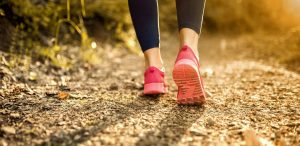 Depending on the season and the altitude, the rule is: a good pair of protective trail running shoes or lightweight trekking boots, a pair of tights, a long-sleeved top, a sports drink and a light windproof jacket are enough for a steady two-hour hike. In summer, at altitudes below 2,000m, a long-sleeved top can be substituted by a breathable technical T-shirt and tights with a pair of shorts.
So, temperature, terrain and various altitudes require technical products, lightweight, thermal, breathable and elastic for protection but not to slow down movement. Technical fabrics and lightweight trail running shoes have evolved in just a few years. Lightweight hiker's "baggage" should weight around ¾ kg and little more than a 1 kg for a runner.
Shoes and clothing should be chosen based on your own level and whether you want to run or just walk.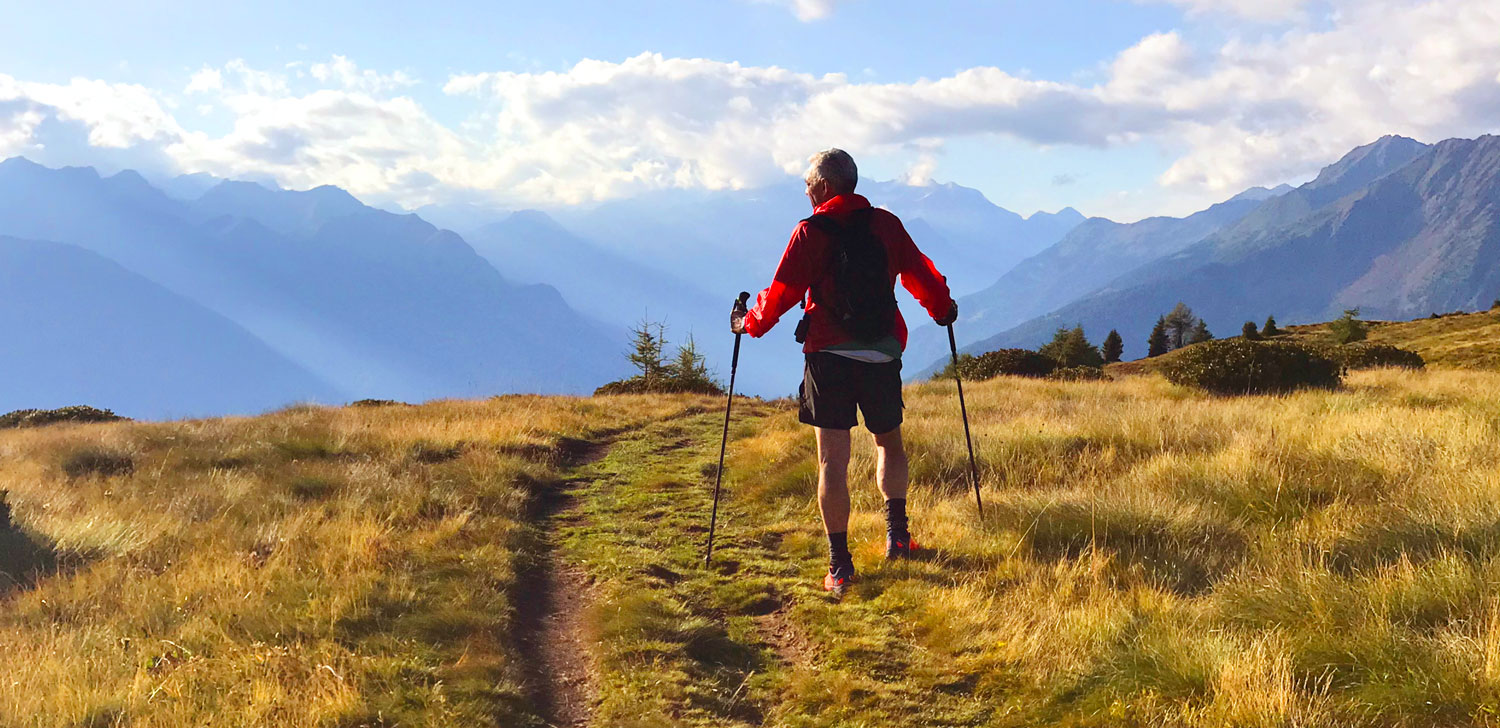 Select lightweight ankle-high trekking boots or trail running shoes which should be stable with good tractions and always worn with socks. A wind-proof jacket and pants and a breathable T-shirt or long-sleeved top make up the hiker's kit.
ACCESSORIES
A lightweight backpack with food and water, headgear and gloves if it's cold, sunglasses, and if you want, trekking poles.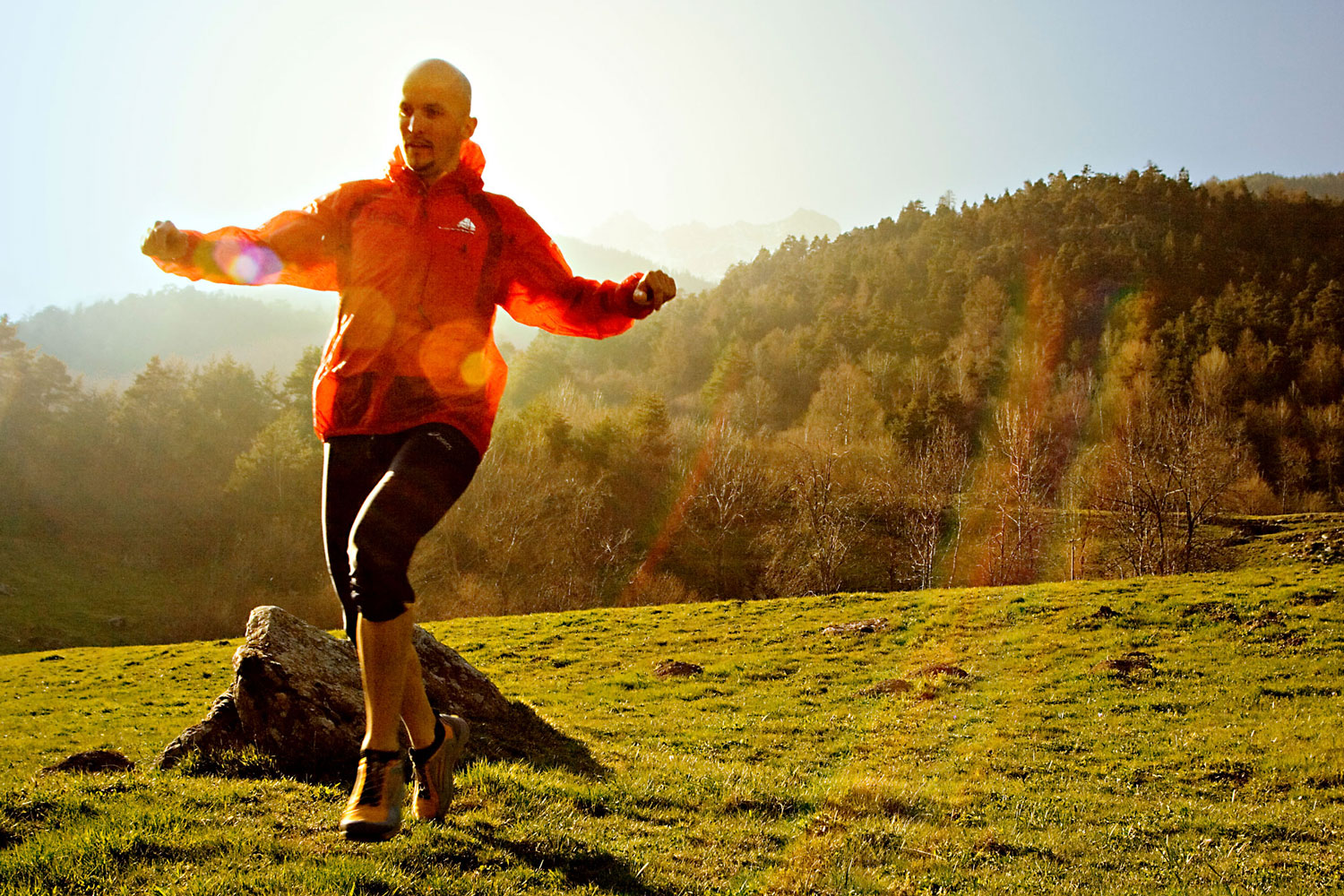 Trail running shoes worn with socks. Tights or technical shorts, a lightweight wind proof jacket, breathable T-shirt and a head band. Gloves, sunglasses, water bottle or sports drink, and super lightweight backpack. If if there are steep sections take adjustable trail running poles.
ACCESSORIES
Gloves, sunglasses, adjustable trail running poles, water bottle and super lightweight backpack.